Track Day 16 + 17 -- Big Willow & Streets of Willow -- Front Splitter only on a high speed track and then a tight and technical track!
Submitted by
shredjesse
on Tue, 05/30/2023 - 18:14
After spending a bunch of time installing my 9 Live Racing Splitter and adding just a bit of extra spoiler to the rear of the C5 corvette, I was ready to hit up two back to back track days!
Day 1 - Big Willow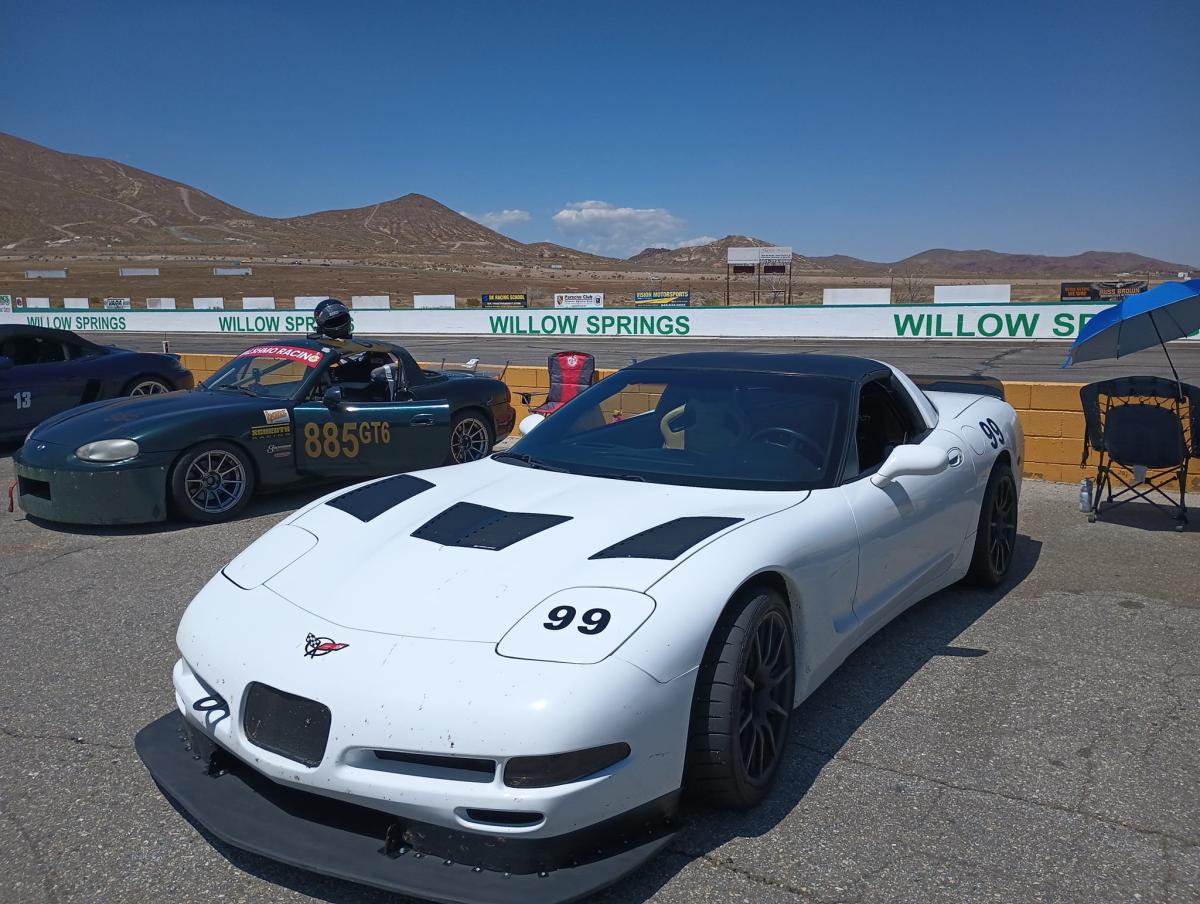 Fun track! Nowhere near as intimidating as mentioned! This track is all about how big your balls are really. The turns are MASSIVE and insanely banked. You can really hoof it into them, and you just gotta keep on creeping up to test that limit!
With just the splitter oversteer was not as bad as purported by others, but I like a bit of oversteer at times! Set a best time there of 1:38. Got more speed in me as I figure that track out more. I can definitely take turn 9 a lot faster, and probably get smoother through the balcony 3/4 turns and a better line into 5. I do think a wing on this track would be beneficial, or at least confidence inspiring! That said without it the front was nice and planted and stable at 120mph however and handled fine everywhere else!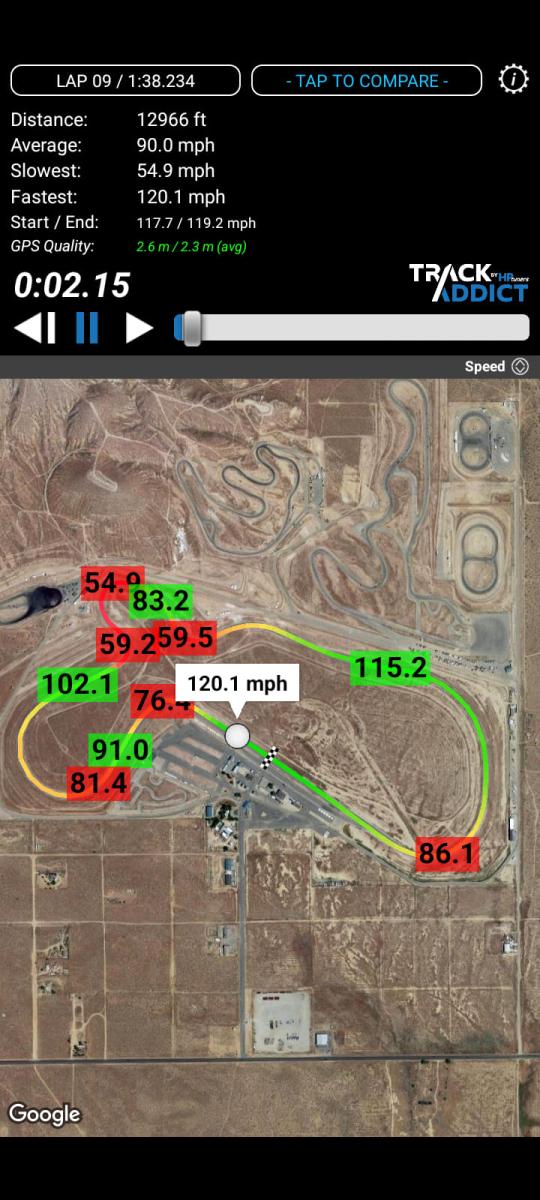 Day 2 - Streets of Willow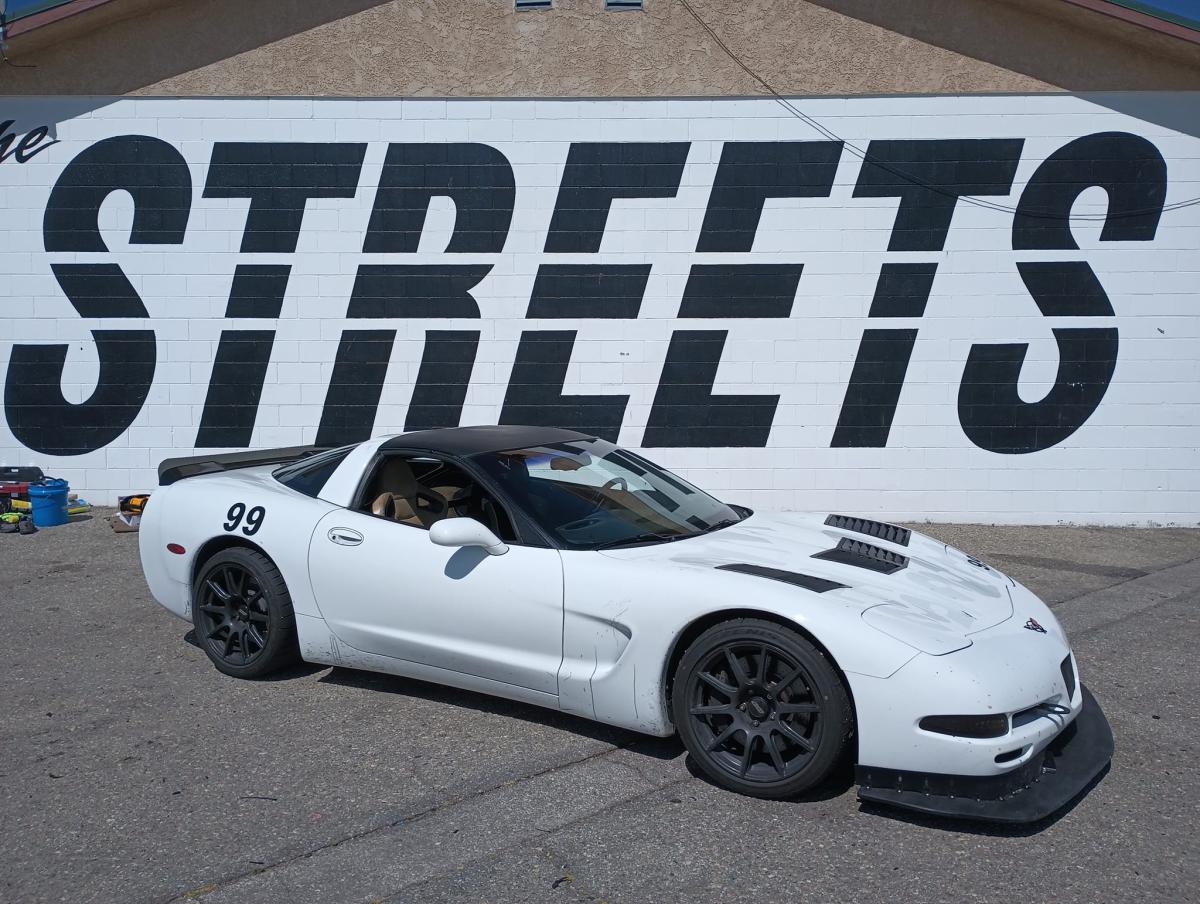 The second day at streets was honestly much more enjoyable for me. All of my nerves were long gone over whether I'd created an unbalanced car with just doing the splitter up front, and I was now on a track I know very well. There was a lot of traffic, which was annoying to a certain extent... but there's just something about catching up and passing far nicer and more powerful cars than mine that make me feel way cooler than I actually am!
On GPS I was able to set a PB of 1:26.054 on the track before I started having some notable braking issues, or at least that's where the symptoms presented themselves. Turns out though with video review, that lap actually timed out to 1:25.251! I believe there was some GPS errors somewhere in that data as the track data has my second to last lap turning in at a light speed pace of 10 seconds.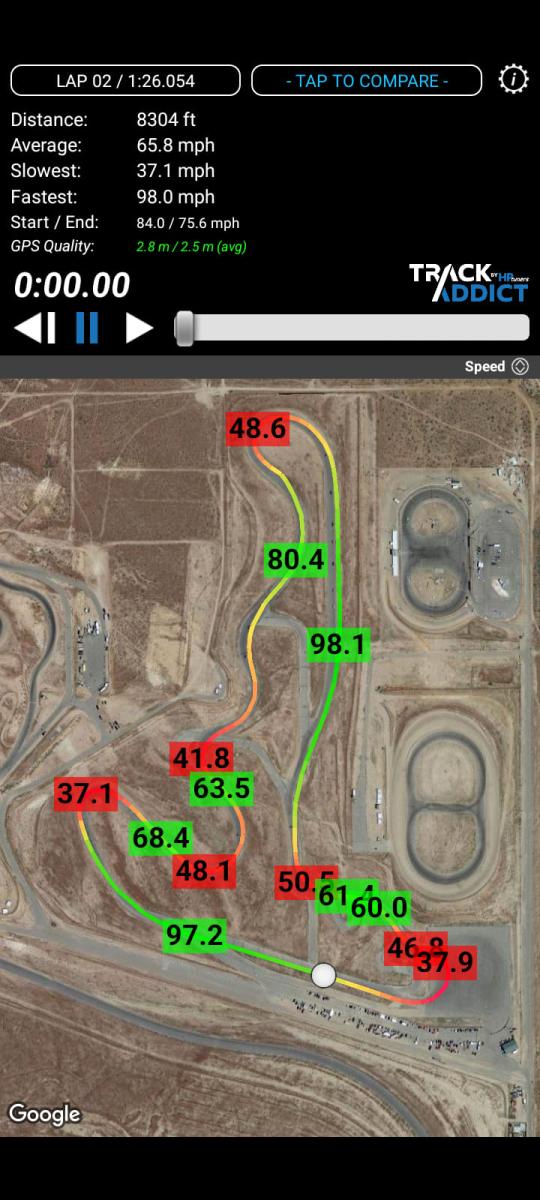 After getting back and taking an easy day off form driving, I got my Corvette up on the quickjacks and gave it a look over. Turns out... the issue was very much not the brakes, but that I had severly cracked a front hub! I'm quite lucky it didn't fail me on the long drive home!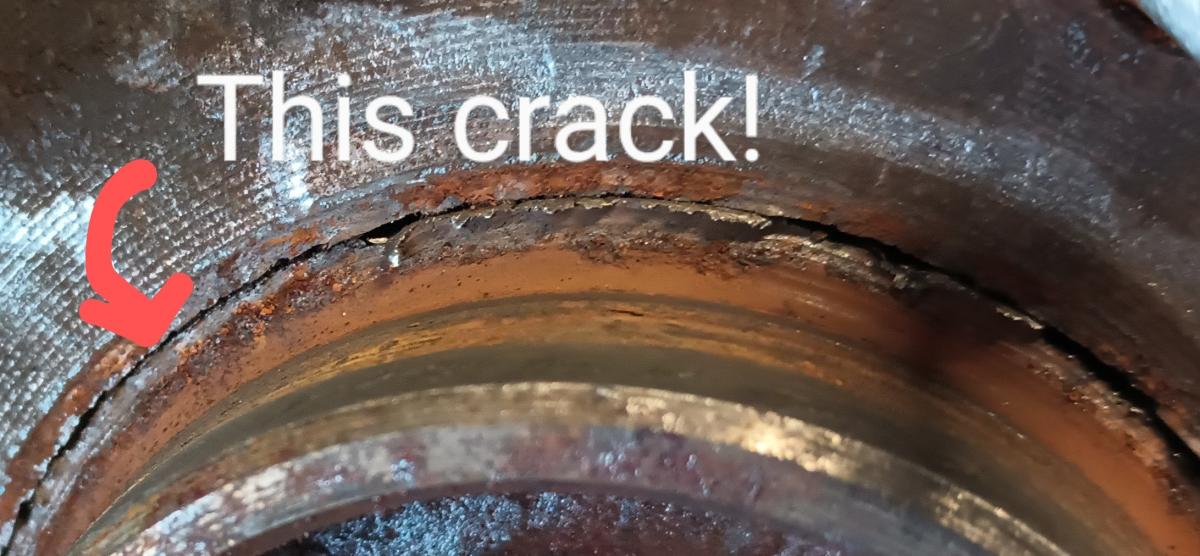 Plans for next Track day
So fortuantely my next track day is about 3 weeks out. That should give me enough time to deal with my hub situation on the car, along with swap out all of the calipers and brake pads. I should have a nice new ready to go freshly setup car to run streets again, and this time I'm hoping to break into the 1:25's!