C5 Corvette Sway Bar Sizes & Leaf + Coilover Spring Rate Research Notes
Submitted by
shredjesse
on Mon, 11/07/2022 - 11:54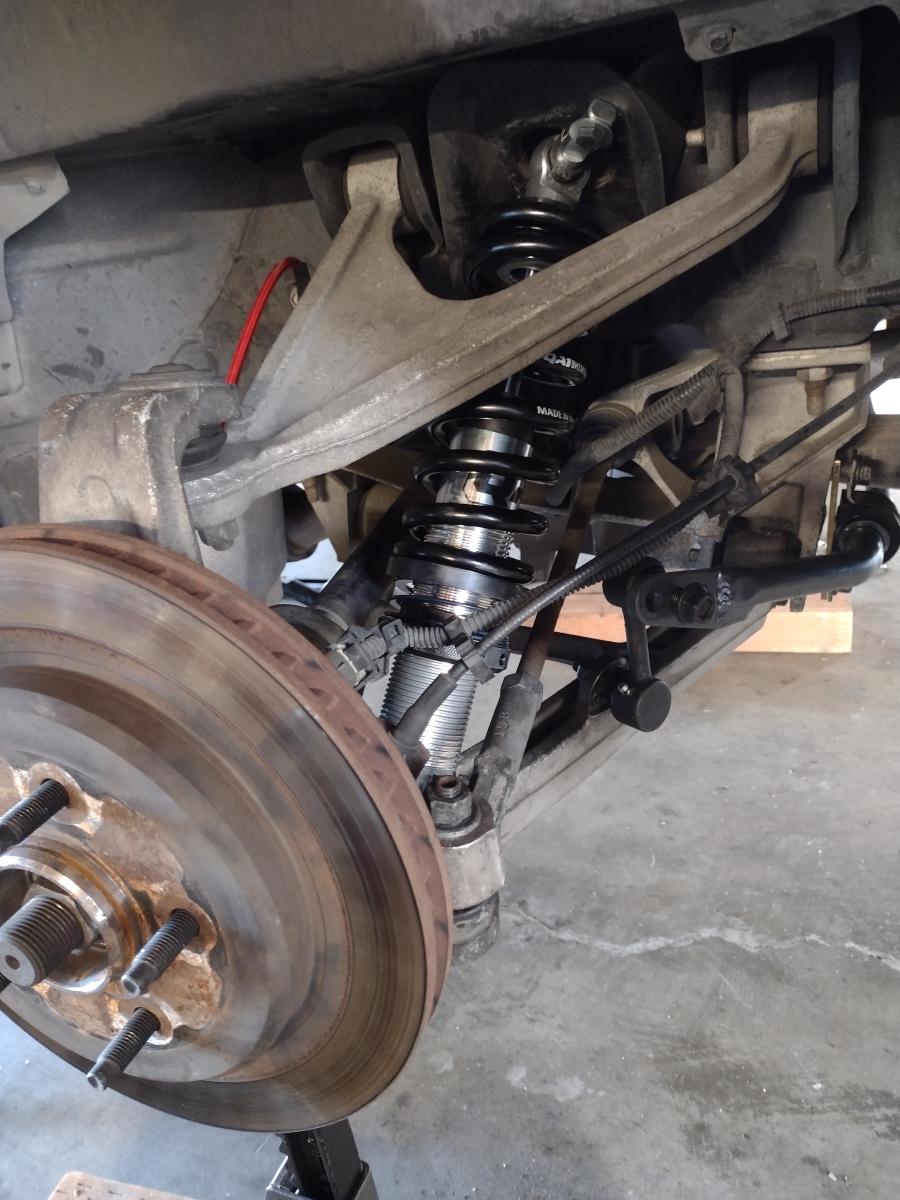 While researching coilovers and then subsequently researching why the QA1 coilovers understeered and drove like shit, I took a lot of notes on sway bar diameters along with spring rates. A lot of informaiton I took from other folks and from various forum posts. Here's my collated information from researching these things.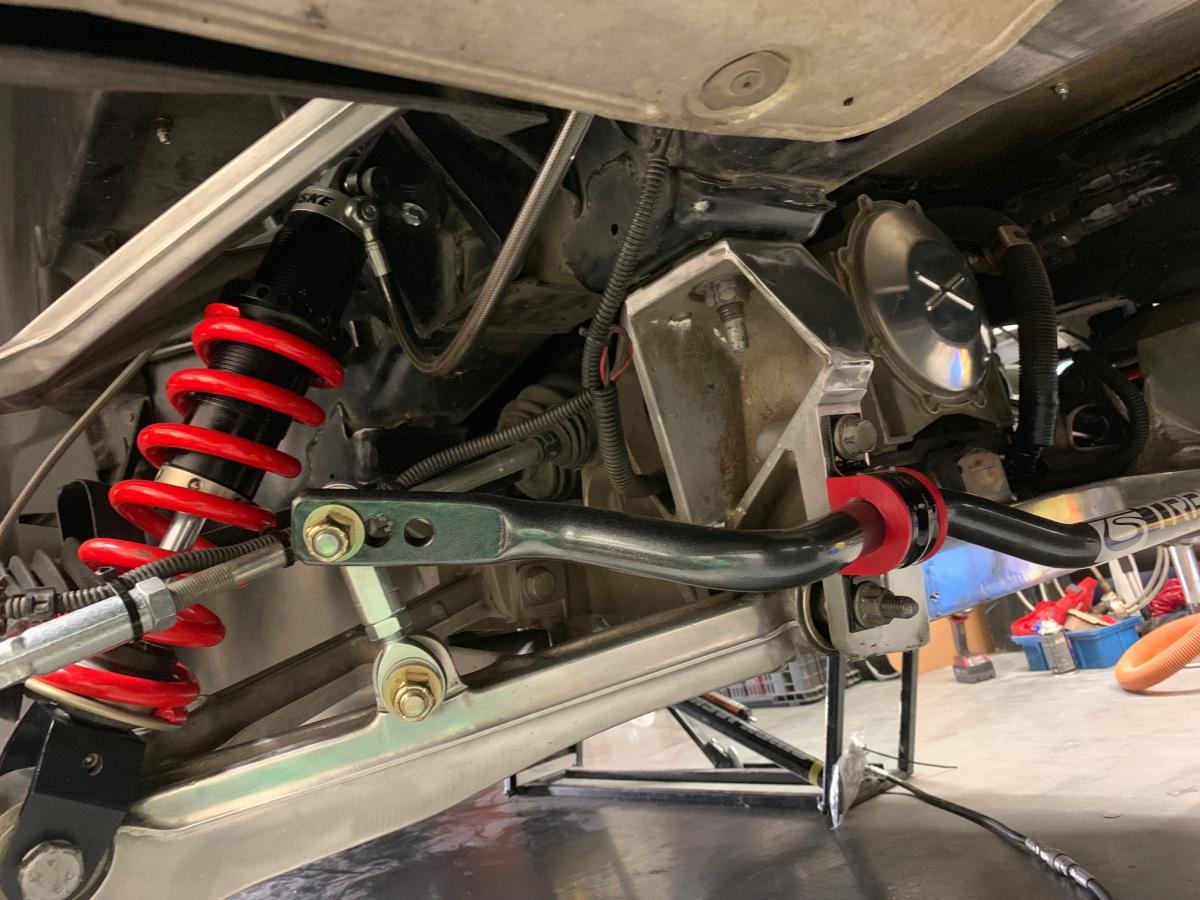 Swaybars
Make
Front
Rear
Notes
C5 Base Suspension
23 mm-front
19.1 mm-rear
3.81mm/2.0mm thickness
C5 Z51 (97-99)
25.4 mm-front
21.7 mm
 
C5 Z51 (00-04)
28.6 mm-front
23.6 mm-rear
4.15mm/3mm thickness
C5 Z06
30.0 mm-front
23.6 mm-rear
4.5mm/3.5mm thickness
C6 Base
?? mm Front
22.0mm
 
C6 Z51
31 mm-front
25.4 mm (1")-rear
 
C6 Z06
31mm front
28.8mm rear
 
C5 Hotchkis
31.75 mm-front
25.4 mm-rear
4mm/4mm thickness
C5 Progress Swaybars
35mm - Front
25mm rear

6.35/3.96 sidewall thickness

625#/inch Front

408 #/inch - Rear - Soft
480 #/inch - Rear - Mid
552 #/inch - Rear - Hard

C5/C6 Addco
32 mm-front
25.4 mm-rear
 
C5/C6 Addco
35 mm-front
25.4 mm-rear
 
C5 Pfadt (Adjustables)
32 mm-front
26 mm-rear
 
C5 Pfadt - Pfatty
35mm - front
28.5mm rear
 
C5 T1 (GM Racing)
38.4mm front
27.5mm-rear
6.35/6.34mm thickness
C6 T1 (GM Racing)
38.4mm front
27.5mm rear
6mm/?? Thickness
Spec Corvette
38.4mm front
27.5mm rear
Exact same as C5 T1 supposedly
AFE Control Sway bars (BLUE)
35mm
29mm
465 #inch - Rear Soft
540 #inch - Rear Mid
625 #inch - Rear Hard
AFE Control Sway bars  Johnny O'Connel(Yellow)
35mm
29mm
Chromoly -- 3 way adjustable rears no rates mentioned
aFe Control C5 Pfadt Adjustable Racing
38mm
31.75mm
CHONK but adjustable

Leaf Spring & Coilover Springs Rates
Make
Front
Rear
Notes
Leaf Springs (NOTE: higher numbers to coils, but effective rate lower)
C5 Z06
526#
714#
Leaf Spring
C6 Z06
531#
728#
Leaf Spring
C6 Z51
526#
645#
Leaf Spring
T1 C6
420#
657#
Leaf Spring (?)
T1 C5
582#
793#
Leaf Spring (?)
Hyperco HPS (Street)
565#
764#
12405HPS / 12406HPS
Leaf springs
Hyperco HPT (Track/Solo
625#
850#

12407HPT / 12408HPT
Leaf Springs

VBP Sport
990#
650#
 
VBP Extreme
1050#
855#
Roughly equivelant to 404/446 lb coilover springs
COILOVERS
Spec Corvette Penske Shocks
550#
550#
Have yet to see a person say they wouldn't prefer stiffer springs in the rear when they discuss their spec corvette rates.
QA1 Proma Stars
550#
550#
Understeered with Progress sway bars
QA1 proma stars (as I have them)
550#
650#
VERY balanced. Had to get custom springs from Eibach.
QA1 Mod Series (med) (front) (rear)
550
550
4 way adjustable
QA1 Mod Series
(firm) (front) (rear)
700
700
4 way adjustable
Feal 441 Coilovers
1000#
560#
Converted from KG/MM to LB/IN
Aldan America (Default)
550#
550#
 
Aldan American (Extra springs)
550#
650#
Ships with extra springs for rear
BC Coilovers
391#
559#
Convert from KG/MM to LB/IN
Silvers Neomax (Stock)
672#
447#
12/8 - Stock car spring rates, "soft" per website. Converted from KG/MM to LB/IN
Available in double adjustable. Available in lightweight aluminum bodies to save 5# per kit
Silvers Neomax (All around)
672#
559#
12/10 normal install for modified performance cars - Standard Convert from KG/MM to LB/IN. Available in lightweight aluminum bodies to save 5# per kit
LG G2
700#
700#
Per forum post, as provided by LG
LG G2
650#
550#
Per forum post, as provided by LG
LG G2
650#
600#
Per user from corvette track enthusiasts facebook group who streets/tracks LG coilovers.
Viking Crusader Coilovers
500#
700#
Suggested track day spring rates with occasional street use.
Fortune Auto (default)
896#
672#
Converted from metric. Per user feedback this oversteers with C6 Z06 swaybars. Rates can be customized, default values just listed here.
Pfadt Feather Light / Pfadt Black Series
460#
600#
The Black Johnny O'Connell Series system does have its own "special tested aggressive valve code" per manufactuer.  28 clicks of single adjustment.
Godspeed Maxx Coilovers
672
560
Appear to be Silvers, even with matching spring rates. Not sure if valved differently.
Flatout Racing SR
?
?
Unable to ascertain exact spring rates. Two options for OEM or stiffer than OEM. Single adjustable. Awaiting manufacturer response on rates.
Flatout Racing CS
450
900
Single adjustable, remote reservoirs. Custom spring rates available for order. Highest rear rate of any offering thus far.
General Notes On My Findings
Article from grassroots motorsporst researching and testing coil vs leaf effective spring rates. (TLDR: Not a direct comparison between the two)
Ultra informative post on measured rate vs stated rate of leaf springs versus coilover springs (TLDR: Extreme leafsprings about Match 500lb coilover springs)
Differentiation in spring rates on front versus rear is due to leverage ratios. If you look at the rear control arms with a coilover in them versus the front, the front is morevertical, the rear is less vertical. Thus the rear of a C5 corvette will compress the rear coilovers more for the same amount of suspension travel, thus requiring a higher spring rate to help balance the car.
Spec Corvette runs balanced spring rates and compenstes for it with huge sway bars supposedly. Reviewing sway bar sizing, that very much appears to be the case!

Per conversation with a fellow who ran spec corvette for two years, he too wanted to run higher rear spring rates but instead was able to get the handling he wanted stiffening the spec corvette rear sway bars, which are already pretty thick per my findings above.

I spoke with the gentleman who helped develop QA1's coilovers, and he ran 550/650 spring rates per his testing, and is what he recommended QA1 runs, Not sure why QA1 didn't follow that and instead went with 550 squared.

QA1 does have a 700lb spring available they can send. Eibach of course makes 600lb and 650lb springs with a 2.25" ID.