Track Day 18 - SOW CW - New Wheel Bearings, rotors, brakes and... coolant overheating?!?
Submitted by
shredjesse
on Sun, 06/18/2023 - 22:16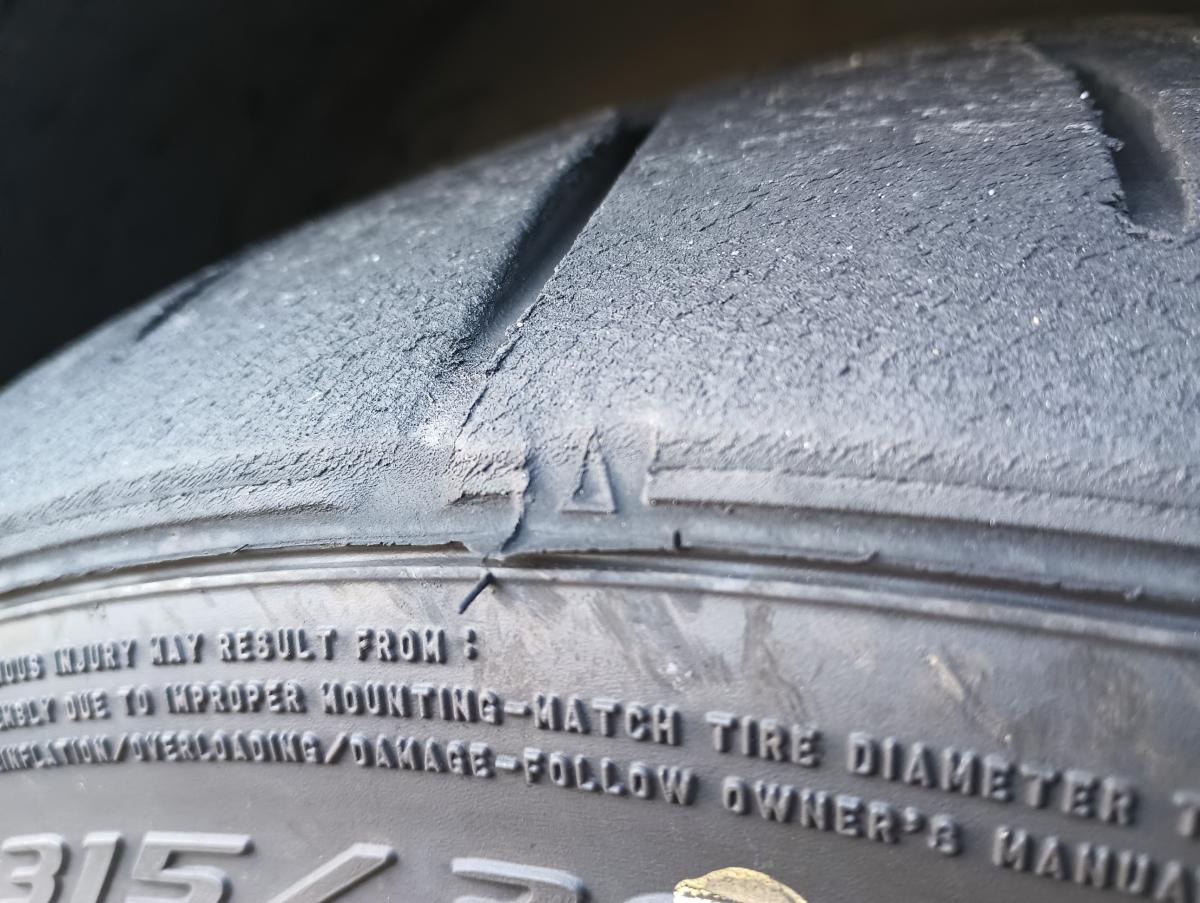 This track day happened to occur on fathers day for me, which worked out pretty good. For the last 10 or so years now I've been doing Corvette stuff in honor of my father. This though is the first year without my dads 1968 corvette that I restored, and with a perfectly well timed track day on Fathers day, it seemed like a good way to pay my yearly Corvette homage to my father.
Coming into this track day I had a few mods to try out. Incase you haven't seen the article, I had a wheel bearing failure last track day and I am now trying out the MPI wheel bearings. While I was at it I swapped out my rotors (overdue) and decided to try out some Carbotech XP10 pads. Yep... I don't leave enough stuff well enough alone!
How the track day went
So I'll start off by saying I yet again set a new personal best. The track day itself was pretty hot, probably the hottest I've done this season. The good news though is the track had way less debris than the previous track day, so I was yet again able to pick up some improvements to my lap times! On TrackAddicts, I ran a dozen plus laps well into the low 1:25's, which is pretty slick. I've found on video when I actually time the laps out things are faster, so I look forward to capturing this lap on youtube and adding ot this article early this week.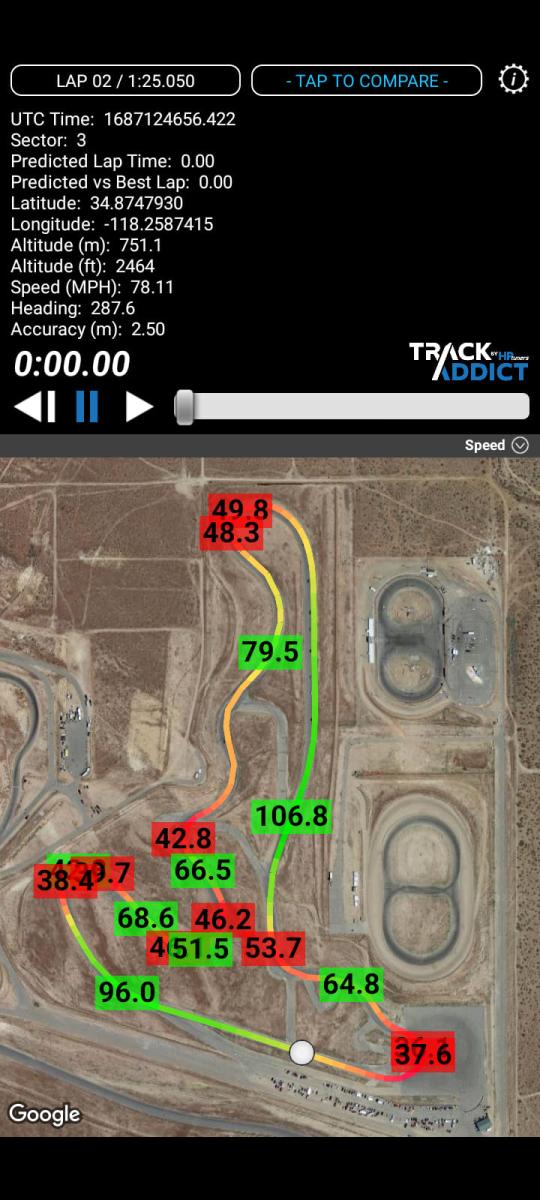 One fun little sidenote from this track day is that I had a track map printed out with me and I started to track down folks with some off lines and talk to them about it. Welp, come to find out a a few of the folks were instructors! Welp, word must have gotten around on that, as the track organizer found me, asked if I was still instructing and then handed me off some folks to instruct later in the day. That made me pretty happy. While I'm surely not able to instruct at a very high level, just getting people onto the right lines and working through some of the novice level problems like not jabbing the brakes or letting the car settle after a big braking event... I can work with those!
How the changes to the Corvette went
So let's start with the MPI wheel bearings. They had ZERO issues being run at a pretty aggressive pace. Again, I set a PB on the track and turned a pretty good time. I was rotating the car all over and having a blast, sometimes sliding intentionally just for the hoot of it. I definitely put these wheel bearings through their paces, and they delivered zero mechanical issues.
This isn't exactly a surprise and exactly how these wheel bearings should perform, especially at least for one track day! The real test will be how they hold up over a few years of abuse however!
One small issue I did have however was with the slightly shorter speed sensor line from the wheel causing the wiring and attached parking brake line to rub on my wheel. On my drivers side the line was so close to my wheel it actually would contact the wheel weights and eventually it ripped them off entirely off! Fortunately, this was all a few zip ties away from fixed, and I probably should have spotted it in advance.
The new brake pads and rotors did their job but didn't amaze me. I'll say right off the bat I had no overheating issues, nor pedal fade. I just didn't like the pedal feel compared to the Powerstop Trackday brake pads. They had a much more firm feel and didn't feel spongy through the travel, especially the further into the travel I got. That said, the brake pads never gave me fade and they throw up 1000% less brake dust.
The biggest headache I encountered though was for the first time ever my coolant temperature went to an unacceptably high level. During one particularly hot  session, I noticed my oil temps had finally peaked at a new all time high of 280. Yowza, I knew I was pushing the car really hard, so no big deal... time to back off a bit. Then I happened to notice my coolant gauge was near pegged approaching the 260 degree redline! Oh heck no! I took a cooloff lap and pulled off the track to take a further cool down drive up the hill behind the track and then coast back down. On my way through the hot pits my car burped some coolant, so I caught the issue just in time.
This is something very new to my C5. I've never had coolant temps push 220. Usually coolant is doing just fine, but can't take enough heat away from the oil. The oil cooler in turn handled the matter, but once I added the splitter I reduced airflow accross the radiator, and then the oil cooler was helping but not enough to make up for the loss of flow across the radiator.
What does this mean? Welp... I wasn't having these issues without the front splitter, and as I discussed and the Gspeed video I shared mentioned... a splitter can cause some airflow issues to the radiator. I very clearly need to figure out how to better handle this. Whether it's a forward leaning radiator, or modifying the splitter to allow air to exit the radiator better... something has to change because this is very clearly causing some issues!