Track Day 06 + 07 - Streets of Willow -- Chunky tires, adjusted suspension, and more!
Submitted by
shredjesse
on Thu, 10/06/2022 - 15:02
While the time between this track day and the last were mostly spent getting the NC Miata up to speed for my Girlfriend to try out track days with, the C5 Corvette also received some significant attention. While the previous track day had yielded significant track time improvements, the understeer on the car was quite noticable. After consulting with some folks the advice I received was two fold: The tires I'm running are pretty narrow for the job, and the rear suspension is likely too soft.
To resolve this, I tackled the problem two fold: 18"x11" APEX Wheels with 305/35ZR18 Federal 595RS-RR tires, and Eibach 650lb springs, up from 550lbs.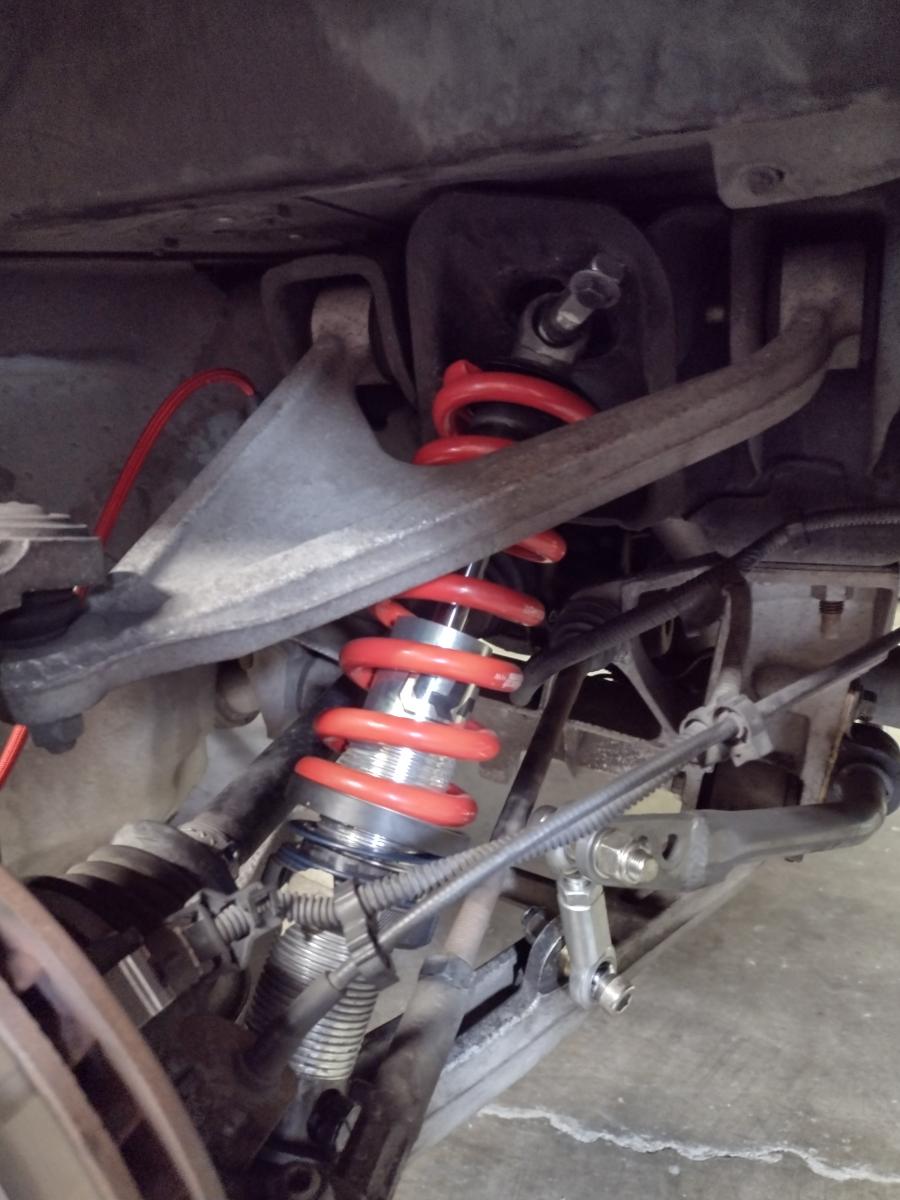 Now there are disadvantages to doing this two fold:
I won't know if the wider tires or the rear springs improved my situation the most.
With the increased grip, imbalance issues can be more pronounced as when under/oversteer occurs... you'll be pushing the car that much harder.
Reflecting on this choice however, I feel cautiously optimistic this will work out to my benefit. I know the Federal 595RS-RR tires are a very predictable tire that provide feedback long before they give out generally. I also incresed the rear spring rate but decreased the sway bar rate, likely leaving the car fairly balanced. I'll also go into the track day full well knowing I'm mostly trying to shake down my setup, not set a personal best until I feel very confident in the cars configuration.
Other general maintenance and work was finalized as well:
When I swapped the sway bars last time, I had not yet received the adjustable spherical sway bar end links. I installed these front and rear and regreased the sway bar bushings.
I swapped the power steering fluid out, which was likely original factory fluid. I switched it to Valvoline Synthetic ATF. Feels downright amazing.
I switched the coolant over to water + water wetter. Should help keep the car cool, plus in the event of a spill I'm not liabel for handling ultra slippery coolant.
Swapped rear stainless brake lines out for correct length, bled rear brakes.
Ranger bled clutch
Adjusted ride height to drag less
Oil change
Spark plug Change
Swap out all locking lug nuts
Replaced a broken wheel lug nut
All in all, a bunch of minor work and a few major changes combined to make for a well balanced car. Currently as she sits, Chutney (the Corvette) has never felt better. The steering is smooth, the transmission is smooth, the suspension is pretty darn comfortable and the grip feels amazing. The car runs cool and everything about this car feels superb. Hopefully I've nailed all the details down and everything is good to go!
How the Actual Track Weekend went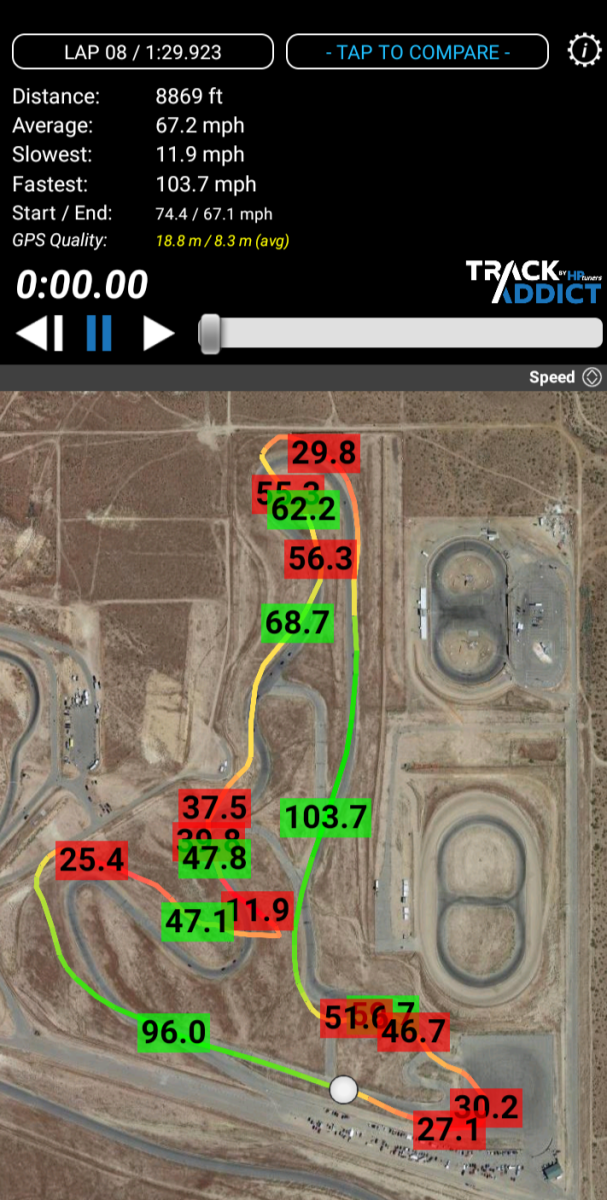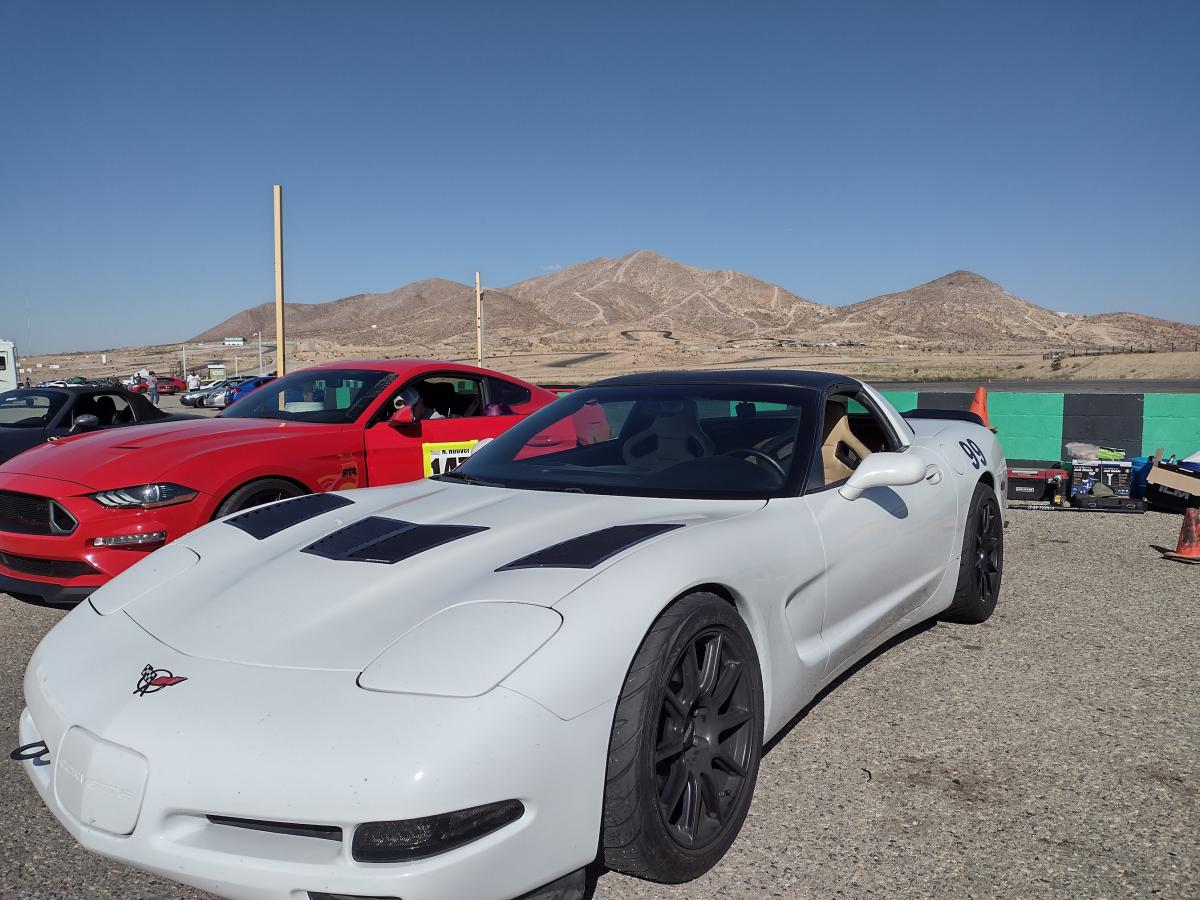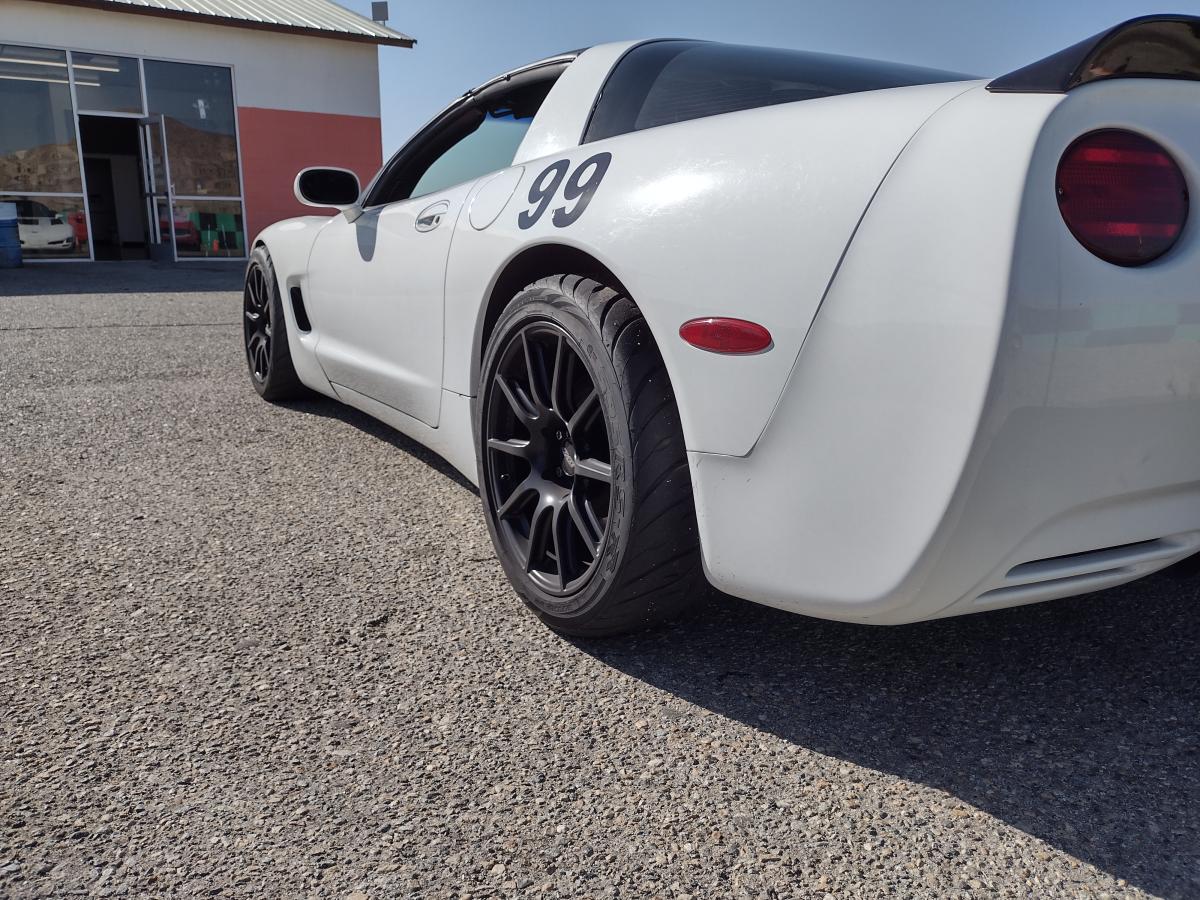 So the initial review of this setup will relate to driving it to the track. The track is approximately 1.5 hours or so from where I currently am at. I set the car up with relatively soft suspension values, as I had set before on the 275 wagon wheel combination. These suspension values however did not yield a performant combination, and the car in turn felt comfortable, but not terribly planted even at moderate street speeds.
Running the track CCW:
Having not run the track meaningfully for time CCW in a while, I took this day to be a day to sort out the configuration of the car. I brought the suspension settings up to what I had previousl run at the track with success, but add in a bit of rebound speed to account for the additional weight of the car. I then went out and drove the car around and... found I was sliding all over the place. Driving it a whole bunch I did manage to eventually put down a 1:30 even, but that surprised me as in theory the track is faster in this direction as you hit all of the main straights with better braking zones and downhill zones helping push your speed into the straights.
The understeer problems I'd had were still present, which I felt was a big contributor. I also noticed my ability to brake was significantly reduced. The braking issue would compound quickly though as I melted through the remainder of my brakes and found myself on and past the screechers of my brake pads. I ran down to autozone, picked up another set of front and rear pads, and proceeded to poorly bed them in on the track.
Overall, I was a bit let down by the times I put down, but I had some ideas to experiment with. nother factor I had in mind was that the track days were both 35 degrees hotter than the previous day I'd gone out and set my personal best on the 275 square setup.
Running the track CW:
Given the previous days testing results, I decided I would add some additional rear sway bar in to better balance the car. I was hoping it would in turn reduce understeer. I was infact correct, understeer was sorted, however now I was just pushing all four wheels. That said, I could now choose when to oversteer the car, so... some improvements were had!
One thing that came to mind was I wanted to try the suspension even stiffer. I was running at the low end of the QA1 recommendations for a street car, not even in their track settings. On the 275s, this made sense, but perhaps with these notably weightier wheels/tires I was perhaps more in their reccomendation range. I decided to step compression up, and increase rebound just a hair. I went from 6 on compression to 9, and rebound in to 6 front, 8 rear. This did wind up helping and the car felt much more balanced and controlled. I was in turn able to put down a 1:29.9, which still meant I was almost 3/4 of a second slower, but I was back below 1:30 so I could feel alright about where things were goin.
Takeaways from the track day:
My biggest takeaways from the track day were that I have some technique stuff to sort out. Often I'd go from 4th to 3rd before a heavy decelerating turn, and leave it in 3rd lugging a bit. If I was more confident heel toeing it, I could instead of shifting before hand shift into second mid way through the turn when the overall speed is okay to drop the car back into second.
I will definitely be upgrading the brakes. I had begun the Cadillac Brembo brake upgrade, but that in turn was haulted as they didn't fit under the C5 wagon wheel square setup I had. Now though I should be able to run this combination without issue! I can also upgrade the rears to C6 Z51 brackets and rotors to increase the rear brake size and hopefully keep a better brake bias!
I do also believe I will be playing with suspension settings more to try and maximize the traction available to me on those tires.
The wheel and tire combo I'm running is also a great street/track combo, as it has tons of tire, but plenty of ground clearance to help this car feel good during day to day life.
I do believe I need to corner balance my car and make sure I've got the alignment more in line with what spec corvette folks are running