Track Day 6 - Now with a better seat and a 4 point Harness! Streets of Willow Counter Clockwise
Submitted by
shredjesse
on Tue, 03/28/2023 - 10:58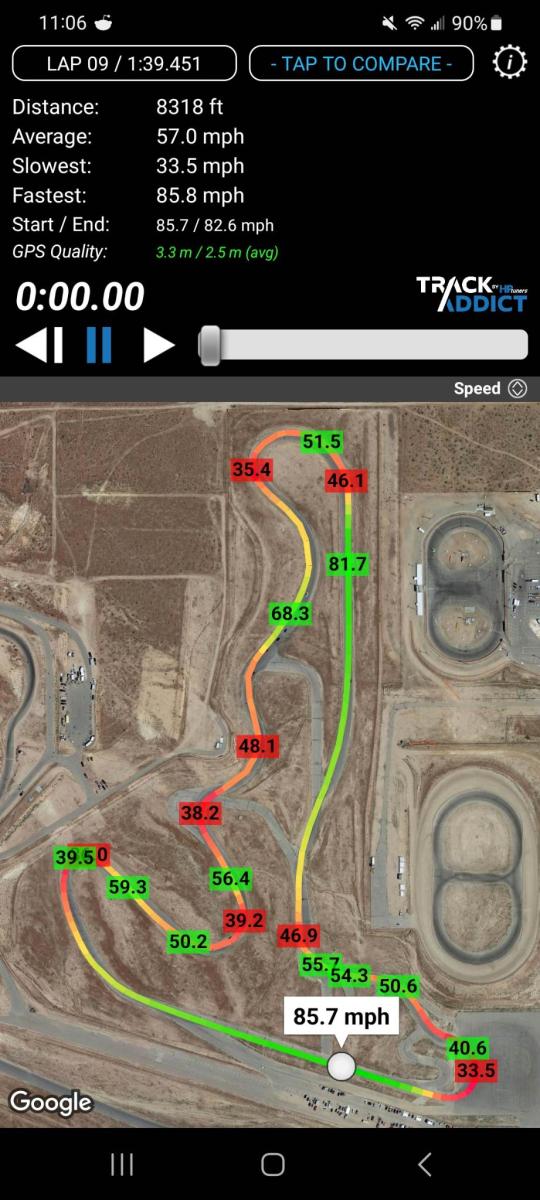 So the Miata made it out to yet another track day, this time at Streets of Willow (SOW) Counter Clockwise (CCW). Boh was driving the car, and the track day was focused primarily on her working with an instructor to continue to improve her shifting and driving in general.
Boh was able to set a lap time equal to her previous best lap times clockwise (CW), which to me is impressive since I am 2 seconds slower between the two directions.
Modifications for this track day mostly revolved around the upgraded seat and harness. We're currently dealing with a debacle relating to our NC Miata and a normally well regarded shop we ordered seats from. Unfortunately a problem with the order and subsequent issues navigating the situation has delayed the new seats install for about 4 months. In the meantime however I decided to install my old C5 corvette "sport" seat and the 4 point Takata ASM seatbelt on just the drivers side. This combination Boh reported worked MUCH better for holding her in place while driving aggressively. Unfortunately it did yield a slightly higher seat height, and the instructor riding shotgun definitely suffered having to hold themselves in place a lot more.
Someday we may have to do a drop floor in the Miata to help with the seat height situation in order to allow the Miata to accomodate that many more different drivers.