Track Day 9 + 10 - Big Willow & Streets of Willow
Submitted by
shredjesse
on Wed, 05/31/2023 - 11:10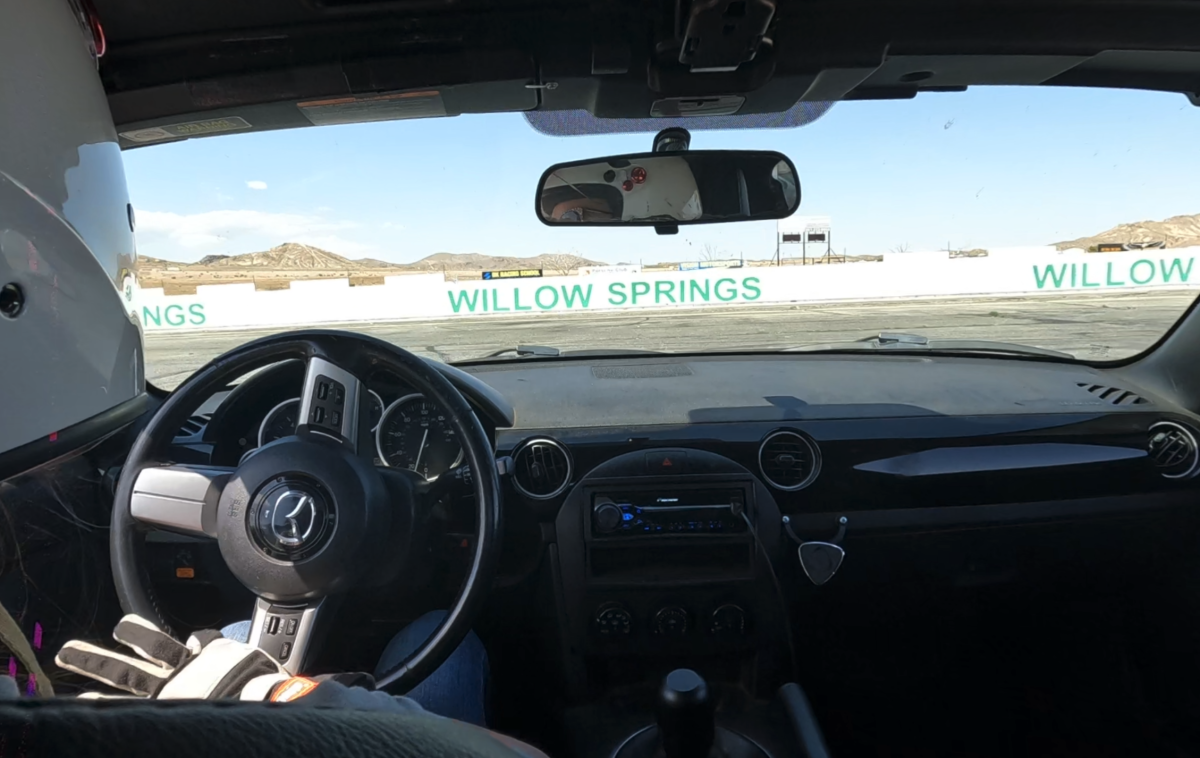 This was both Boh and the NC Miatas first time at Big Willow, along with the third different track ever for both of them. Boh was the only driver of the NC this day and she had a pretty good time, stating frequently that she enjoyed the Saturday Big Willow day more than the Sunday Streets of Willow day. This was also the first track day the Miata went over 100mph on the track, marking a notable occassion! Boh's best time was a 1:57.087 on Track Addicts, but a timed lap revealed a 1:55.51
Boh did have a few complaints about folks track conduct this day, but overall it worked out and she had a good time. She also was definitely underpowered for this track as many much more powerful cars could beat her around the track. This is definitely a track that rewards horsepower, unlike Streets where handling is king.
Best lap of big willow (but not highest top speed):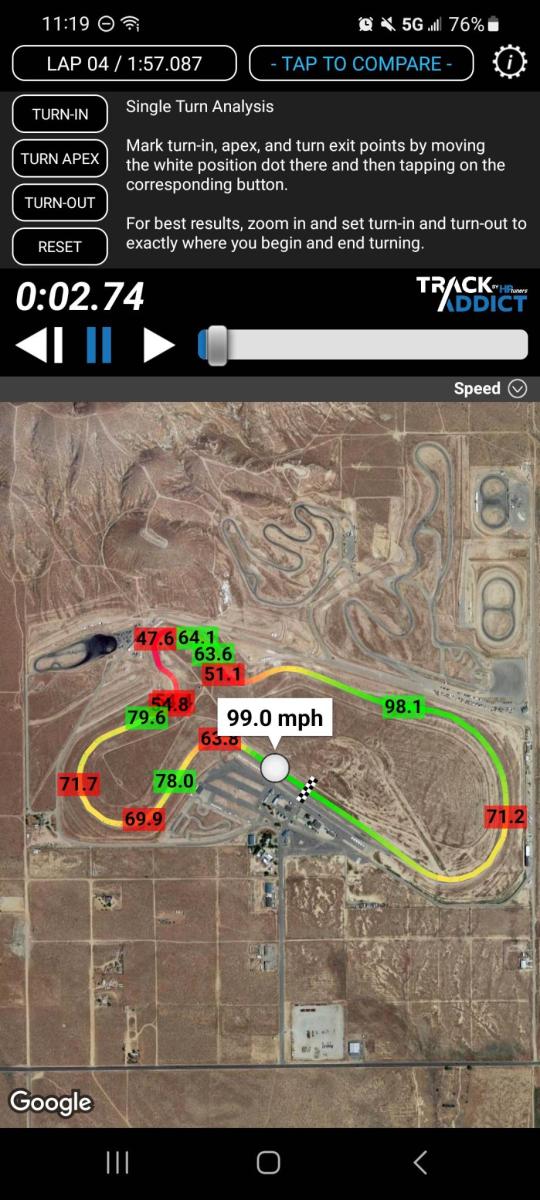 Streets of Willow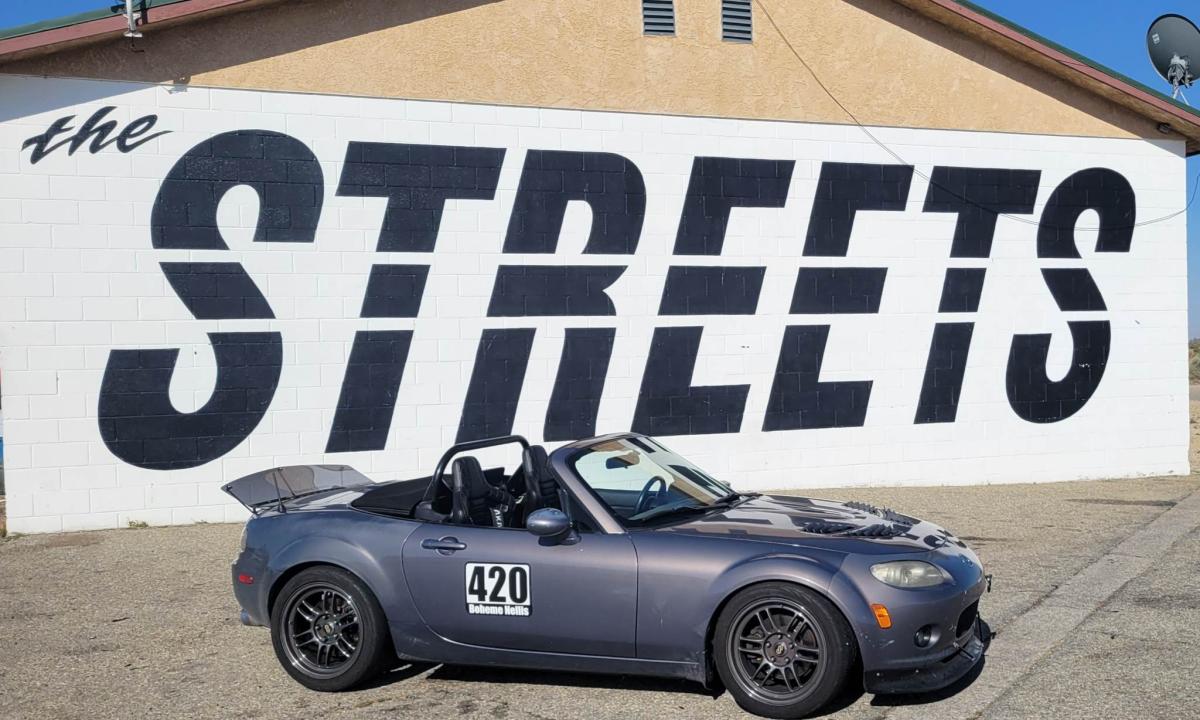 Not a lot terribly exciting to report from Streets of Willow. Boh got out in the NC again with just her driving it, and while she had a fun and enjoyable day she struggled a lot with traffic and there being a lot of debris on the track. A lot of cars kept spinning out on the track or clipping inside lines and then crashing...so the track was constantly getting sprayed with debris. The temperatures were also pretty hot with many tires getting quite warm and greasy out there. Boh struggled with both the degree and tire temps and didn't put down any standout lap times (her opinion), but it was still a fun day at the track overall for her.
How the Miata Held Up Over the Weekend
So the Miata continues to impress as a budget car. I replaced the front brake pads going into the weekend, and I decided to redo the rear and change the oil after the event. There was nothing terribly exciting to note in the oil, and the rear brake pads had a few track days left in them. It is worth noting that pad wear was uneven with the rear brake pads, and indicates to me that I should likely be rotating the rear brake pads ever few track days to maximize their life.
One of two noteworthy issues with the car were that the "downstream" oxygen sensor was starting to go bad on us. I replaced this, which isn't all that big of a deal as long as you remove all of the frame bracing under the NC MIata. If you try and avoid this, you'll spend twice as much time swearing and jamming your hands and tools into all too small of a space.
The remaining noteworth issue is that the engine has quite the tick to it now that doesn't get better as the car heats up, although that's always wishful thinking. Currently the tick sounds like something in the valvetrain and/or high up on the motor. It's still running though and happy as can be so I'm just going to let the car keep going! The goal afterall is to have Boh at some point kill the OEM engine and then we'll swap in a hopped up 2.5 engine with general longevity improvements like the baffled oil pan.