Track Day 5 - Cold windy day but plenty of fun to be had!
Submitted by
shredjesse
on Tue, 01/31/2023 - 10:09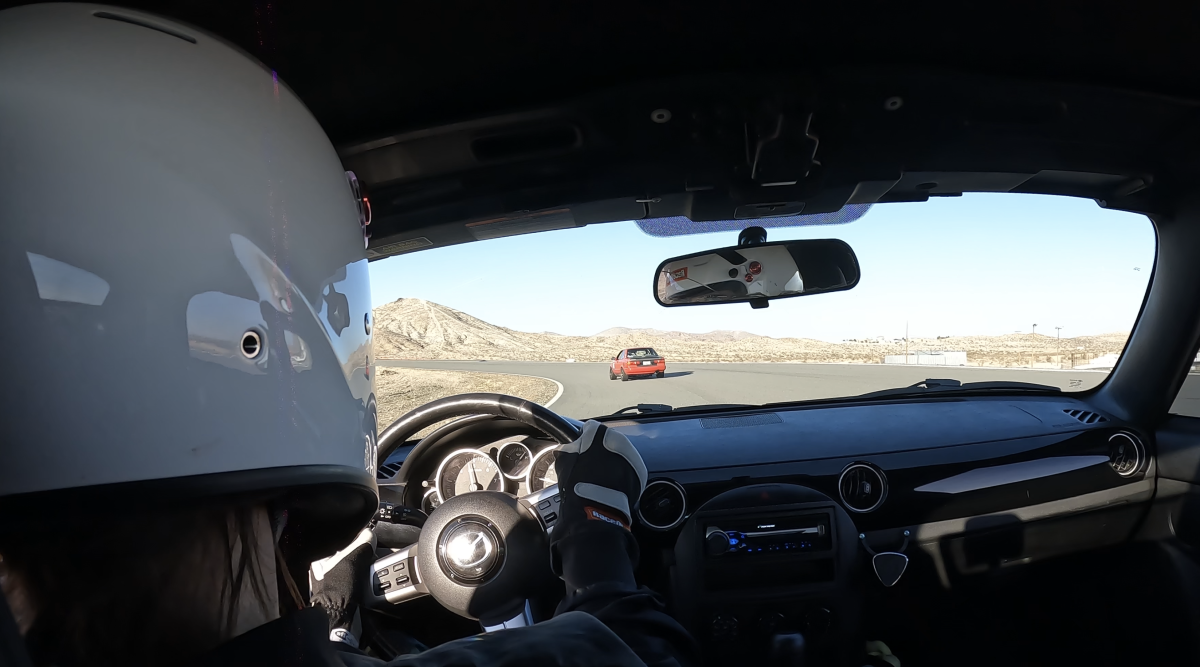 So the fifth track day out for the NC Miata was yet another success at Streets of Willow. We were running Clockwise, which is the direction my GF prefers driving this track in, so she was happy. Unfortunately, overnight freezing temps and a lot of wind meant that everyone was struggling with tire temperatures and traction all day long. My GF was unfortunately no exception to this, as she spun out pretty good one time. The car was fine, so in the end the most unfortunate part of that spinout was that the GoPro had somehow gone into timelapse mode instead of video so we couldn't really analyze what happened or share the awesome footage from the event.
Driving and lap time wise, my GF was primarily focused on shifting to utilize more of the cars power. While the amount of power the car puts down isn't staggering, it is important to not be a gear to get what you can out of it. My GF was able to run some 1:38 laps, thus bringing her up to her warm temp personal best times not shifting. I bet with some additional seat time and more favorable conditions we'll see her start to drop to 1:36 or so and possibly beyond!