Tributary Tomcat Solo VS Other Inflatables
Submitted by
shredjesse
on Tue, 07/07/2015 - 12:17
This will be the section where I keep an ongoing review comparing the Tomcat Solo IK's to other IK's as I try them out!
NRS Outlaw I VS Tomcat Tributary Solo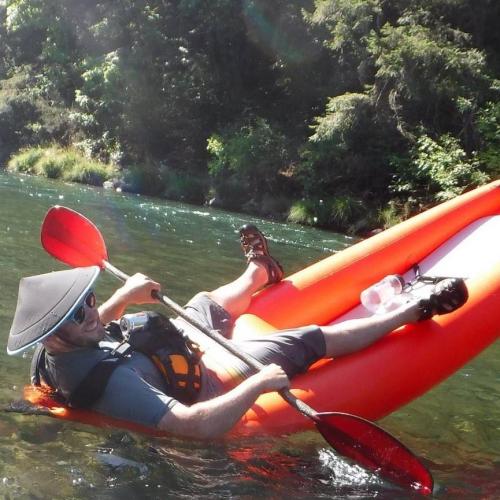 When we rent from eNrg kayaks on the Santiam river, the NRS Bandit's are the inflatable kayaks they provide to use. These are good little kayaks and have served us well. They have some differences though.
Noteworthy comparison of the NRS Outlaw:
Wider and thus more stable. Very solid floor.
Ultra beginner friendly. Very very hard to flip.
River moves like ferrying and catching eddies just don't happen in the Outlaw. Boat has very little river feel.
NRS Outlaw has a pretty durable feel to it's construction over tomcat.
Exta width requires even longer paddles. Most WW paddles don't seem to come in lengths over 200cm, probably making quality paddle selection to go with this nearly impossible.
NRS Outlaw weighs less and is more compact!
NRS Outlaw seems to have a notably better construction!
Noteworthy Comparisons to the Tributary Solo:
The tributary tomcat is less stable, but still more than stable enough for any beginner.
The tributary tomcat is slightly longer, less wide (hence lower stability). Can hold more gear.
The tributary tomcat can allow some river manuevers, and while not being anywhere close to a hardshell, isn't just a mini raft.
Design of replacable inner air bladders just might make the Tomcat Tributary's easier to repair when one section is damaged.
Things lacking from my comparison:
We didn't have thigh straps in the NRS outlaw, which may have added some better feel and control to the boat. I'm not convinced though...
Didn't run any really continuous sections of class III white water to check in on it's self bailing vs the tomcat.