Haibike sdurro full 7 LT -Initial Ride Review with Dropper Testing
Submitted by
shredjesse
on Sun, 08/04/2019 - 02:13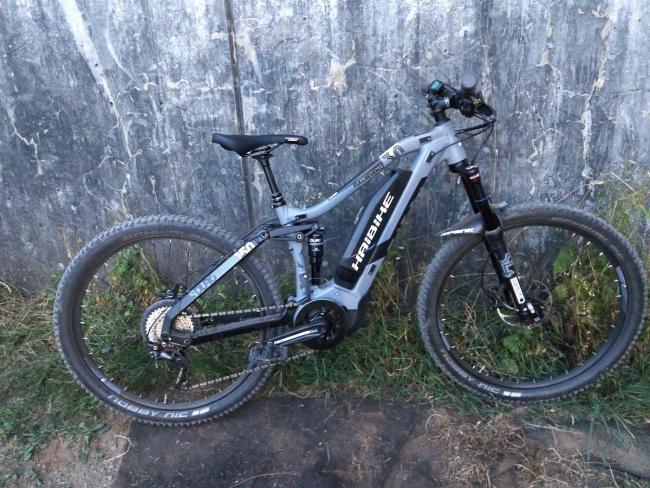 After getting the bike together and then waiting nearly a week for the dropper post we ordered to arrive, we finally got the bike together and went for a ride. We're blessed to live just several short blocks from a fun network of trails, although we sometimes drive to the entry solely so we can bring our dogs along without having to slowly walk them through the neighborhood.
The bike quickly proved to be just what my Fiance needed. While it didn't have an equivelant power output to the Shimano Systems, Fioan was still able to churn up hills she would not normally be able to accomplish at all. The suspension at 150mm of travel really helped soak up whatever terrain we encountered, and overall she was happy. Was she sending it down the hills enduro racer style? Nah. You'd be nuts to try it on a bike in this price point. Was she able to cruise tons of trails in comfort? Heck yeah!
One surpising finding form all this testing... was that my fiance found this to be the best bike saddle (seat) she'd ever pedaled. I'd bought her multiple women's specific saddles, and tried a few different seats, all to no avail. I have no idea what the heck Haibike did right on this saddle, but right from the getgo my fiance was as happy as could be!
Overall... we dig the bike, and endorse it. We'll try and put out a long term review of how it all holds up when we can.