...and then it dies...
Submitted by
shredjesse
on Fri, 06/28/2013 - 00:13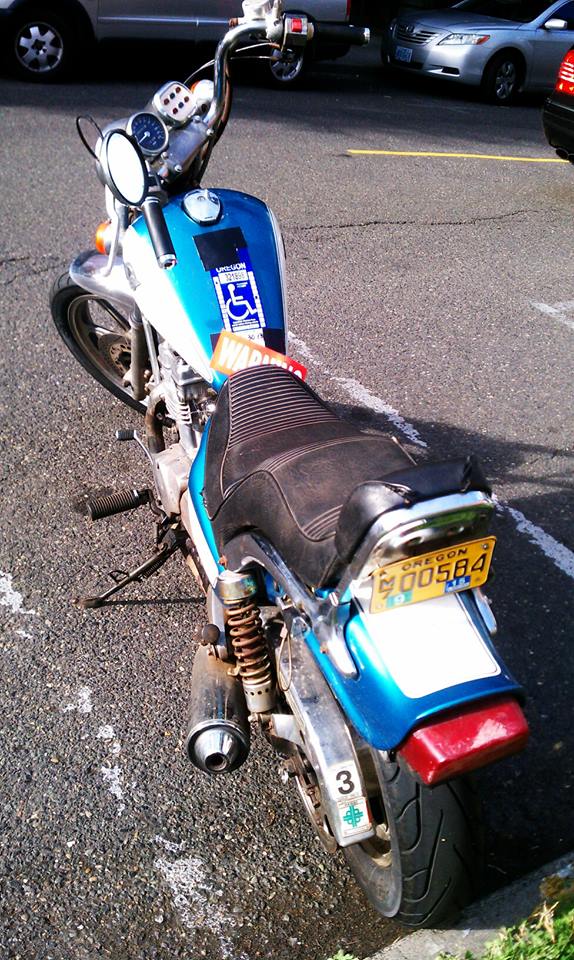 So it was time to take the Vulcan out for a longer and more accurate shakedown of how it would spend it's life. I hopped on the bike and took the hour long commute into work that I drive every day. It's all highway driving and at a good speed, so it's highly representative of what the motorcycle would be enduring. It rode fairly well the entire way, with nothing blatantly wrong, although there were some quirks here or there and it felt anemic on power... but it's a wimpy 500 so meh not much to read into there.
Arriving at work, I gorilla taped on my disabled parking permit as it gets me free street parking. One of the few advantages of having a broken leg is that in PDX with a permit you can park anywhere that has over a 30 minute time limit for the entire day. I'm saving a small fortune on parking!
Work was good and all, and then I left. I jinxed myself though by going to the Portlland cycle gear and buying some tail bags for the bike. I installed them, and decided to drive the bike home to see how it held up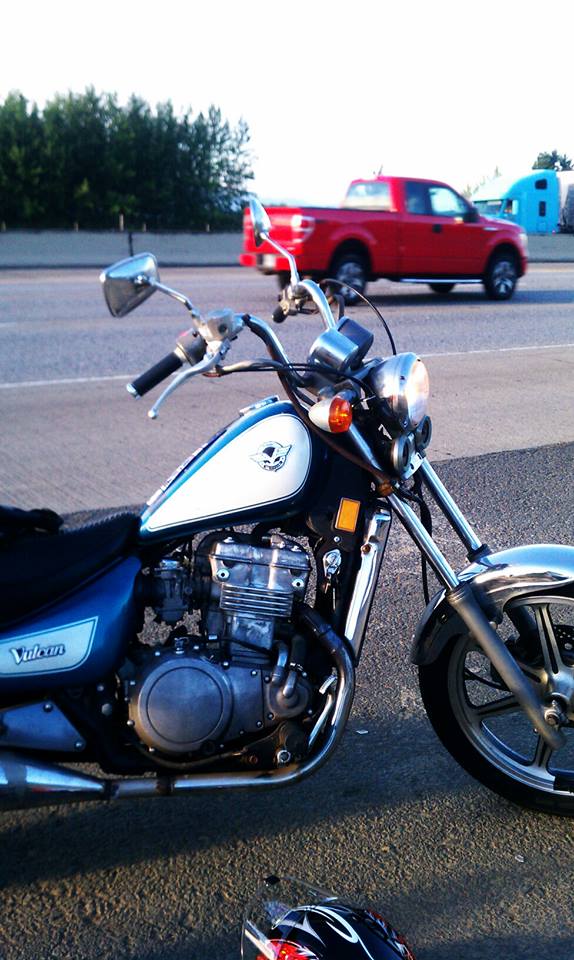 I was just finishing up the last few miles of highway on my drive home, when the engine suddenly felt very anemic... like it had completely lost fueling. It banged and backfired, but not so loud that it startled me so I didn't fear the worst. I pulled over to the side of the highway and just kept on coasting. I tried to bump start the bike a few times and it just sputtered and backfired. Something was quite wrong....
I don't know the specifics yet, but the starter now just spins and doesn't engage on anything at all. Perhaps this relates to the flywheel issue these bikes are renowned for. I don't know the specifics, but I will be finding out.
So who knows, maybe the bike is a loss, or maybe it's one of the few stories Iv'e read about and found via Google and I'm just replacing some basic parts. Future tinkering will tell!

This is the primary article I found that relates to the topic:
http://www.kawasakimotorcycle.org/forum/kawasaki-cruisers/115816-vulcan-...