2006 Yamaha WR250F
Submitted by
shredjesse
on Mon, 01/09/2023 - 09:04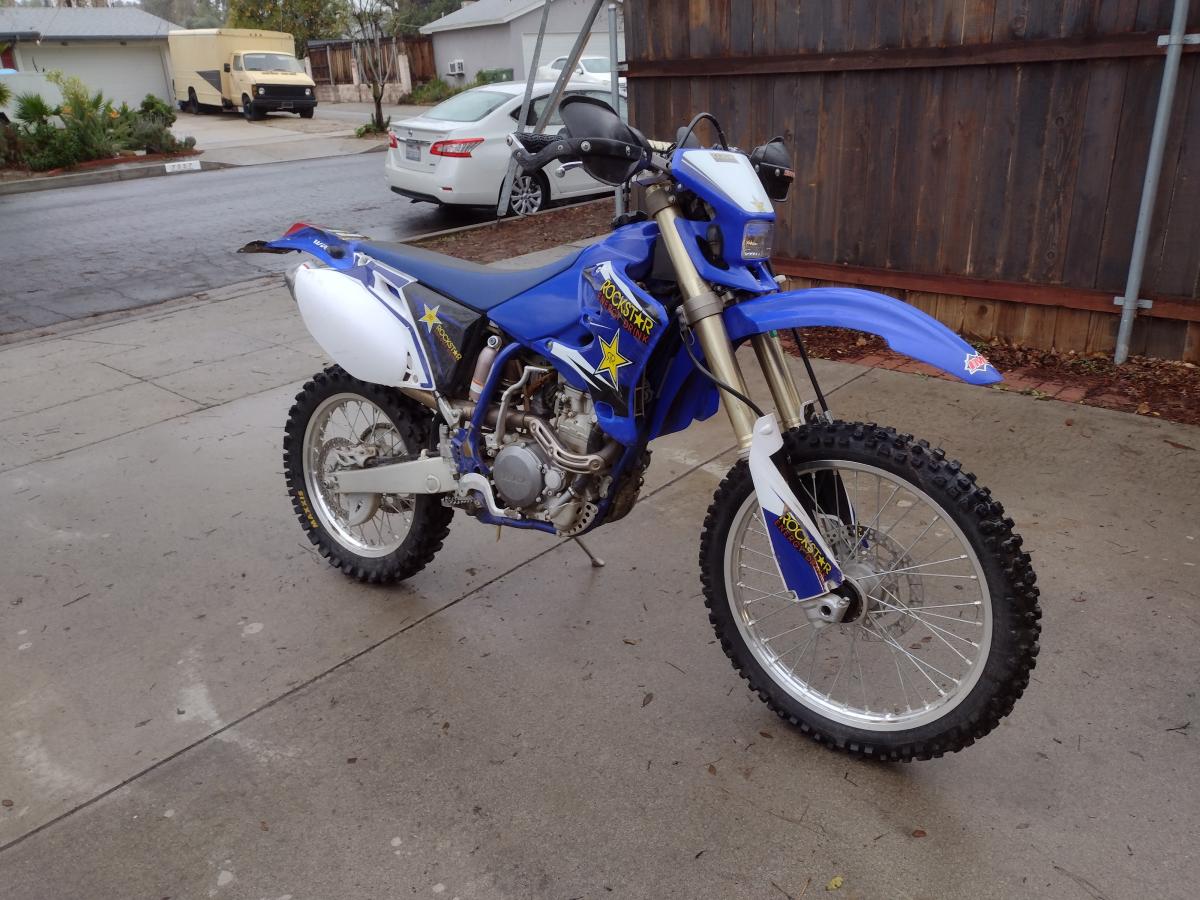 Dirtbiking is something I used to love doing but fell out of. The reasons were numerous at the time, but one of the largest contributors was a lack of space to work on my bike combined with a KTM that just demanded constant work. Dealing with that bike burnt me out and made me miss my far less maintenance intensive Yamaha's. I sold the KTM, the friends I dirt biked with got out of it, and so I moved onwards to other hobbies.
Fast forward 8-10 years or so, and I had a few new friends in a new area of the country who dirtbike a bit. I'd long pondered maybe getting back into dirtbiking, and was sporadically keeping my eyes out for good deals on bikes. I got a bit more serious about my search and then found a good deal on a Yamaha 2006 WR250F. Having owned two WR series bikes before (a 400, and a 250) this seemed like the perfect bike to get back into the sport with. Friendly was a defining characteristic of the WR series bikes from around this time frame, and I'd owned a 250 four stroke in the past and had long lamented that I hadn't customized it enough to maxiize it's potential.
So after some searching I found a decent deal on a WR250F. It started as a good deal, but of course nearly everyone selling a used dirtbike is dishonest. This began as a "girl ridden" dirtbike, but come to find out it had been bought by a dude and used for two years after it was a girl owned dirtbike. That's not the same, but eh whatever your bullshit dragged me in. I reviewed the bike, it was in sorted enough order and close enough to what I wanted. Plus, I didn't mind that it wasn't fully kitted out with all the reasonable things you should do to a bike. Gave me some opportunity to upgrade the bike and write about.
Thus, I came to purchase a 2006 Yamaha WR250F, which will become my main dirtbike for a while longer. I'll be writing about it here, so check out the posts if you're at all interested in riding and/or modifying a 2006 Yamaha WR250F,