Amazon Seats + C6 Seat Belts On the Car and At the Track
Submitted by
shredjesse
on Sun, 08/07/2022 - 10:08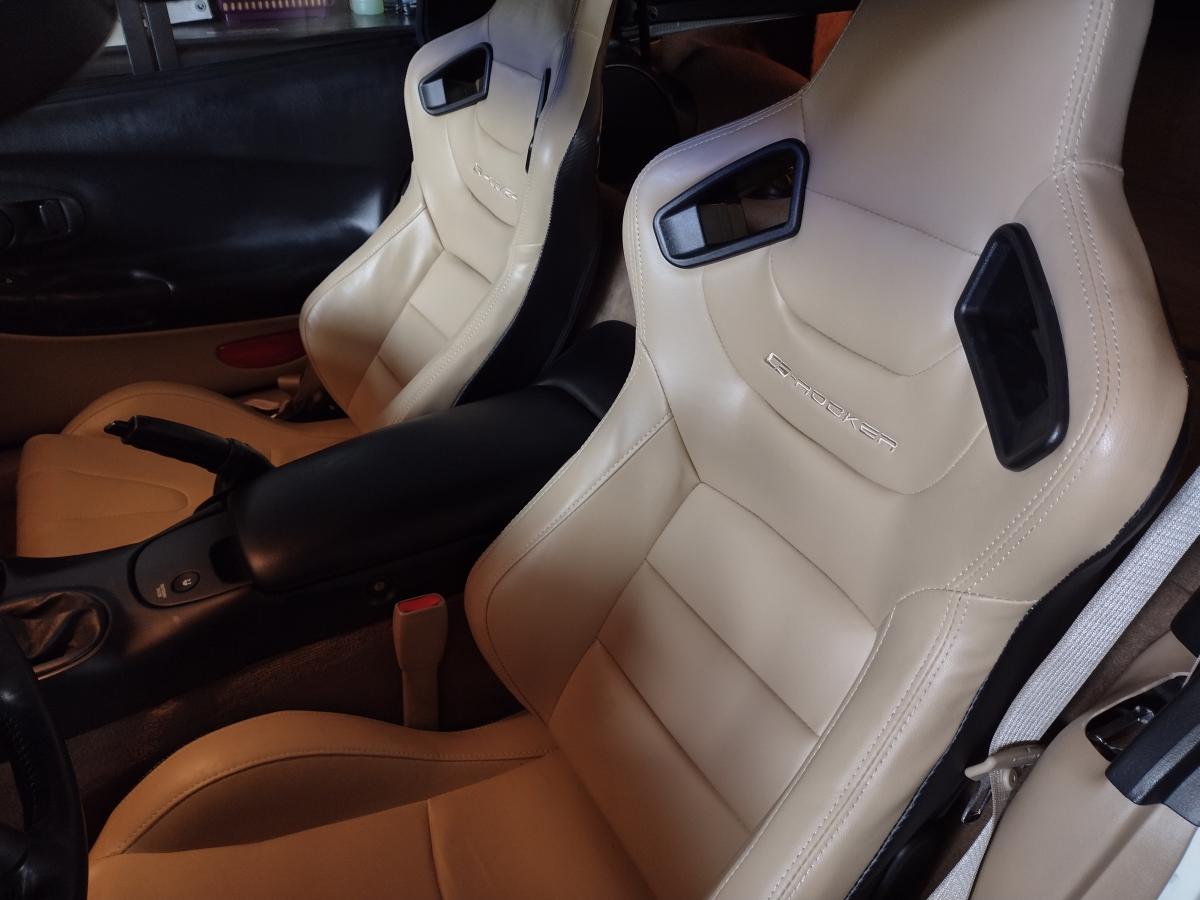 After my first track day, I knew that seats were next in order to replace. The OEM seat on the drivers side had collapsed on one side and the seats and belts did not keep me in place. I was using my core to significant excess to stay in place along with whatever area of my body I could make contact with and press against. It was tiring, it did not lend itself to positive car feel and in general wasn't ideal.
I picked up some seats from amazon and generic seat trays that were meant for the C5 Corvette. A lot of the reviews for the seat tray said it did not fit, and I quickly discovered why when my passenger seat tray would not fit. Come to find out, there is an accelerometer uner the passenger seat rails that the traction control system utilizes. I was however able to account for it by simply removing the glued on bracket it was attached to and simply gluing the accelerometer itself directly to the location where the bracket had been. This gave me adequate clearance to mount the passenger seat.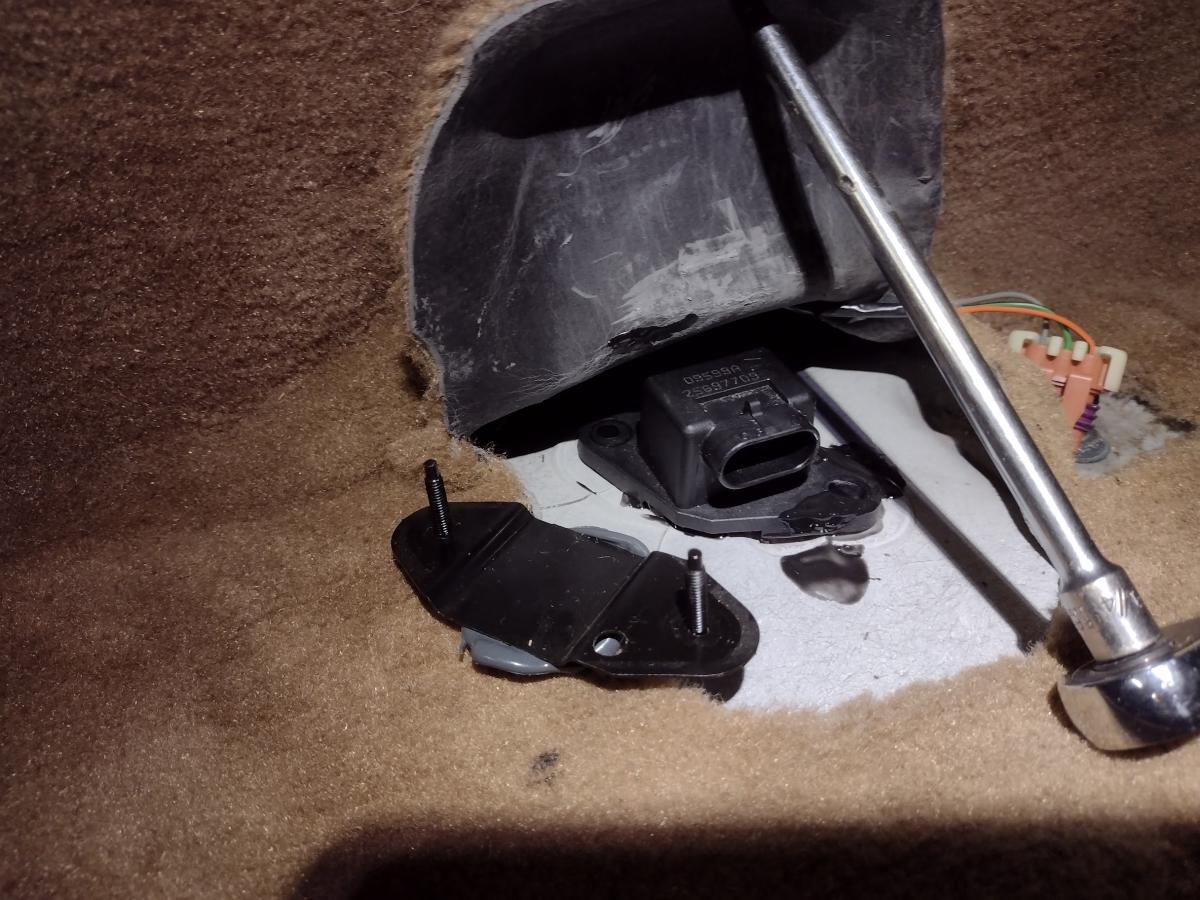 A few other aspects of the seat install were a bit of a headache. A significant amount of cabin controls are handled by the "controller box" under the driver seat. A person upgrading their C5 seats will need to remove all of these from the OEM seat. Doing so is a time consuming and sometimes frustrating process. With the items removed, they need to be secured under the new seats. This will allow you to have your seat belt light off, your interior lights come on when the door is opened, along with if you have power steering wheel you will be able to control it. Some users have also reported issues with battery draining as well when the control box is not plugged in.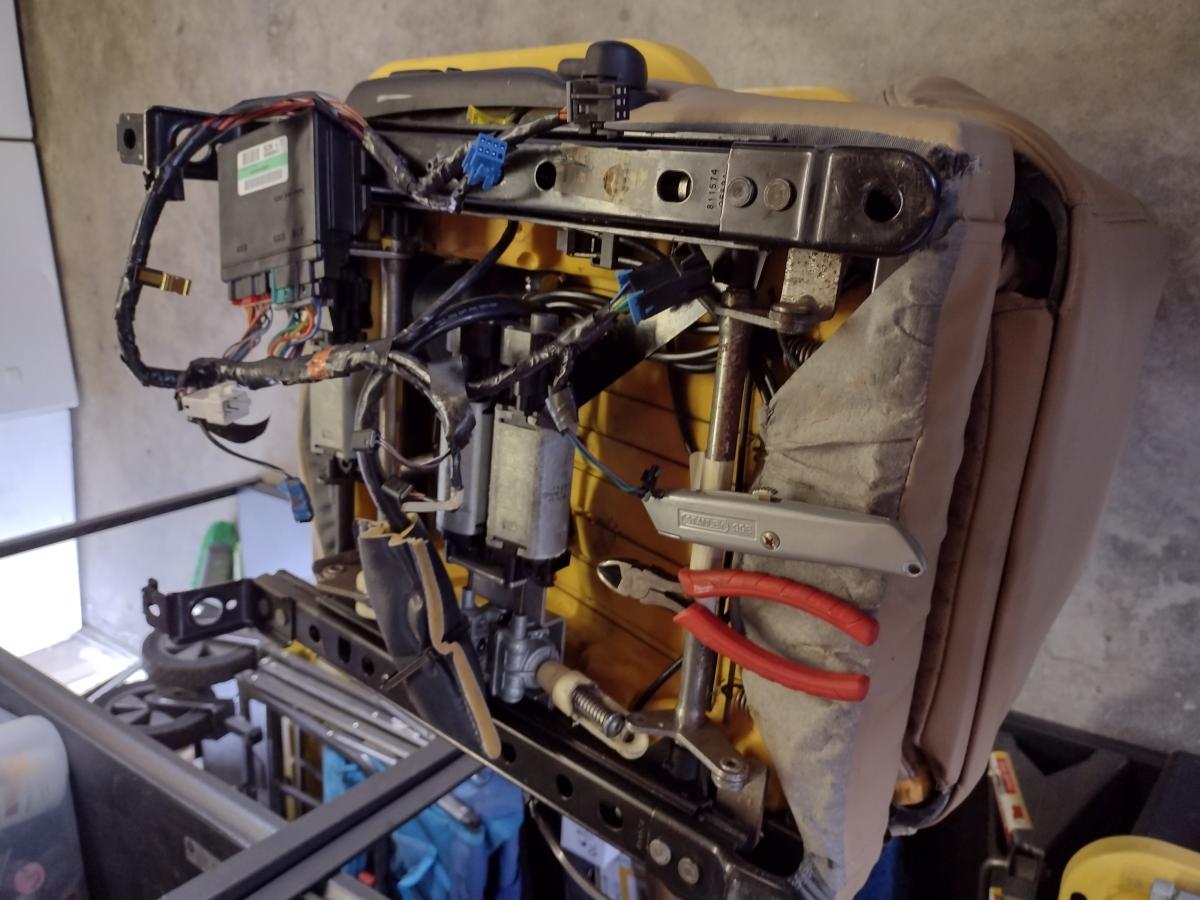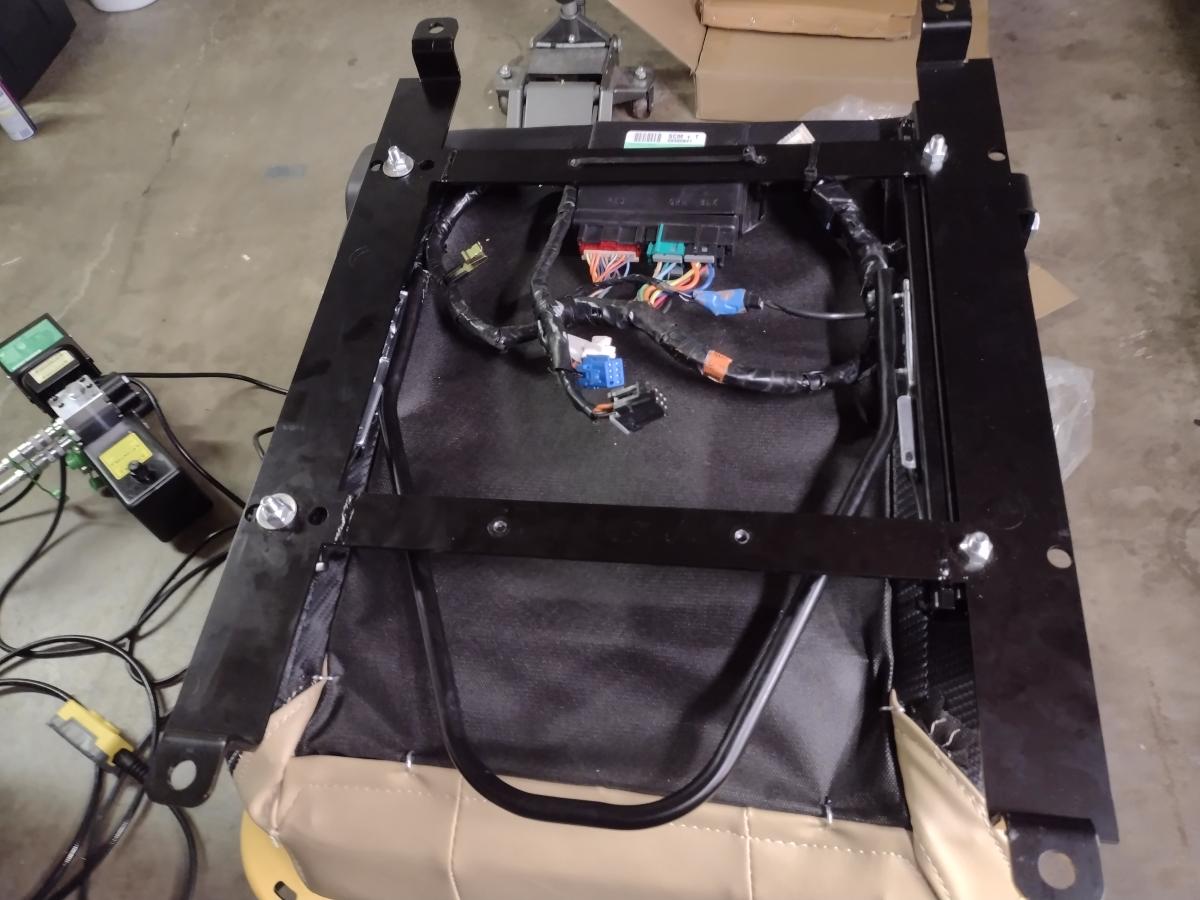 With the seats installed, next up were the C6 seatbelts. Removing the C5 seat belts is fairly straight forward. Where the C6 seat belt install gets tricky though is that you will need to modify the plastic molding along the side of the seats to allow the system to work. You also need to remove a very small amount of material from the C6 seat belt clip to fit into the Original C5 seat belt receiver. With a bit of finagling though, you can get it all installed. The only headache I encountere I was unable to work around was that I had to install the passenger side seat belt with a half twist in it as the C6 seat belt orientation was different.
Some people recommend doing this job with a "seat belt extender" that is already setup with the receiver that will fit the C6 buckle, which is wider than the C5 buckle. I simply took the C6 buckle, took 1mm of metal off of each side and it fit without issue.
Another important detail is that some people route the seat belt through the seat. I chose not to, and not only do I not regret it, but I do not think you would be able to fully retract the seatbelt and thus reset the retractor if you enganged the ratcheting system. Thus I cannot recommend going through the seat!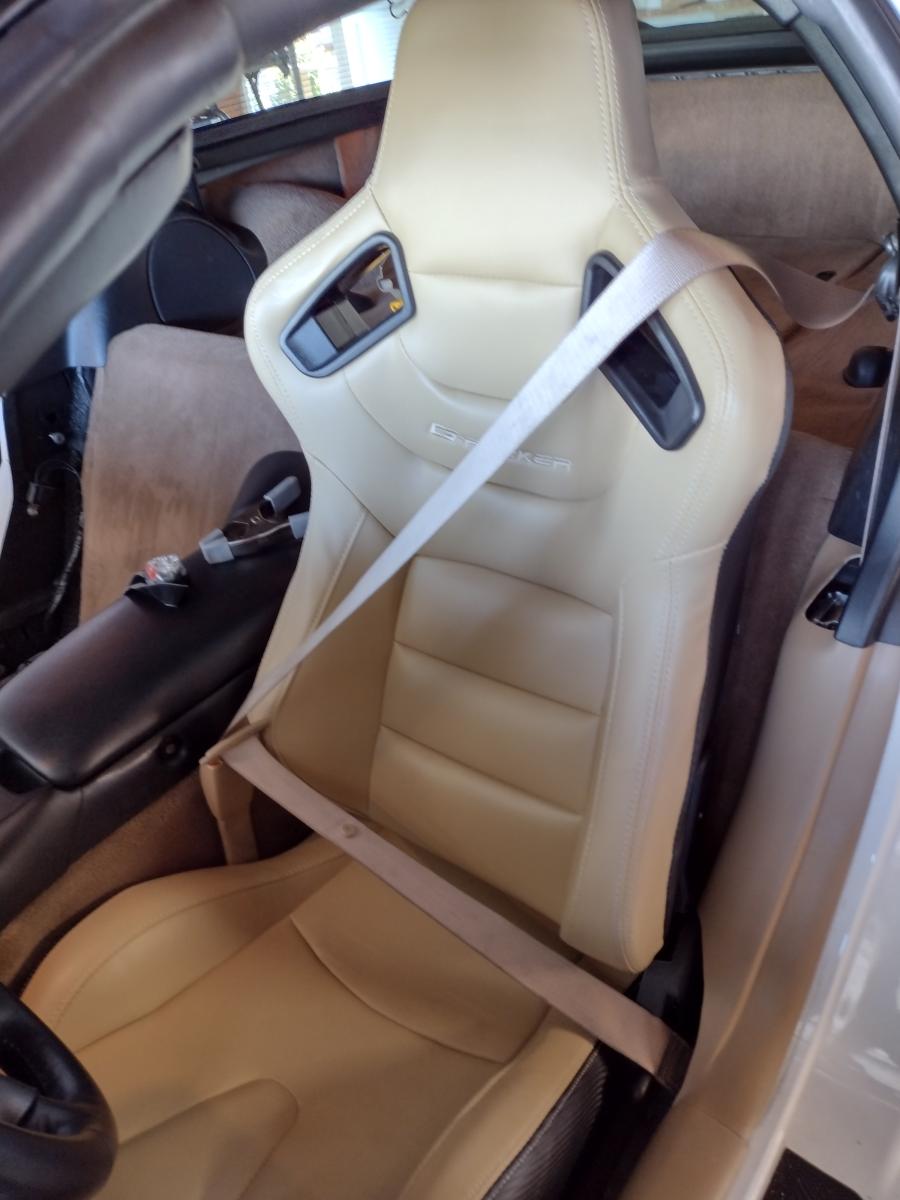 On the track the seats performed excellent. I was able to ratchet myself in so snug that I was borderline uncomfortable. The hold of the seatbelt was incredible and the improvement of the seats themselves was substnatial. I no longer see myself putting a harness setup in for quite a few trackdays. This has substantial hold, allowing me to have better car control and also retain superior 
Overall, I'd call this a must do upgrade! Recognized brand name certfieid seats are of course better, and a harness setup (not 4 point though) is also likely a significant upgrade. 
Things I'd do differently if I could do it over again... I would spend the extra money to get legitimate seats that are also certified. Increased safety, along with an improved ease of install.